Introducing The Sanitization Gate
Feb 25,2022
Thank you for your continued support of Inawashiro Ski Resort.
At Inawashiro Ski Resort we are implementing thorough infection prevention measures, such as installing intelligent body-temperature screening systems at each facility so customers can enjoy skiing and snowboarding with peace of mind.
We would like to inform you that we have introduced a sanitization gate as a further measure against the spread of COVID-19.
The antiviral gate has a sensor that detects when someone passes through, and a fine spray of sanitizing solution inhibits the growth of viruses on clothing and personal belongings.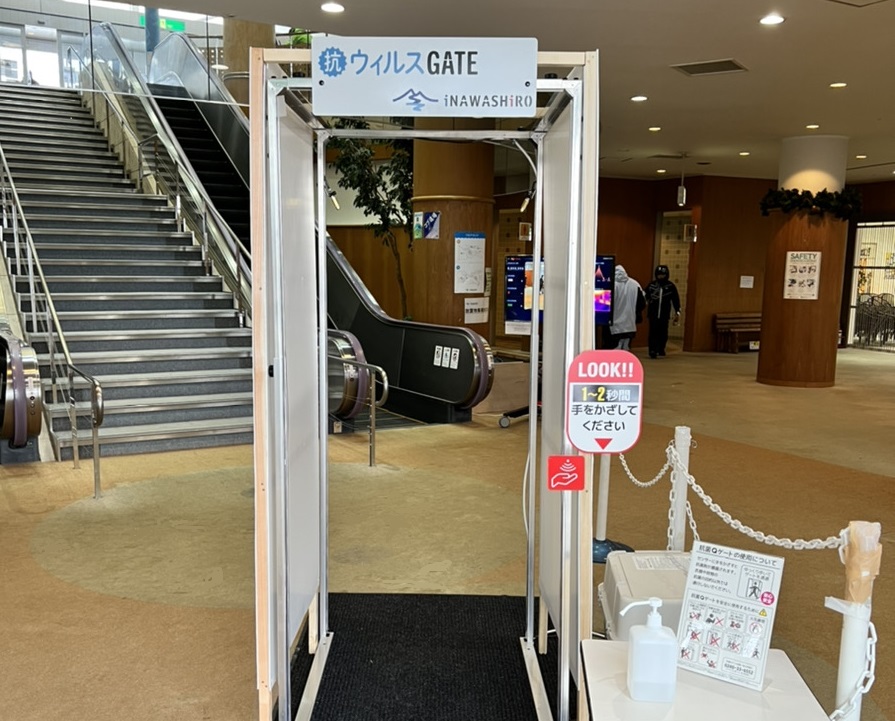 About Countermeasures Against Covid-19 at Inawashiro Ski Resort
We want to make the ski resort a safe and enjoyable place to ski. We ask our customers to understand and cooperate with us by taking temperature checks, wearing masks while in the ski resort, and by taking other measures to prevent the spread infectious diseases.
We appreciate your continued understanding and cooperation with our ski resort's efforts.