Kids' Park
The Kids' Park at Inawashiro Ski Resort in Fukushima、Tohoku is located in front of Center House Bandai on the Chuo slope. Its Snow Escalator is always available, which makes it easy to climb the slope.
The hooded snow escalator is free of charge for everyone to use!!
It's ideal for sledding or your first time skiing/snowboarding. The area is divided into sections so that you can use it safely.
A wide variety of sled and tube rentals are available for 1000/day and you can exchange them whenever you'd like!
Of course, you can bring your own sled too, or even just play in the snow in its wide open space!
Our kid's park will surely make your kids smile and leave you with precious memories for the whole family!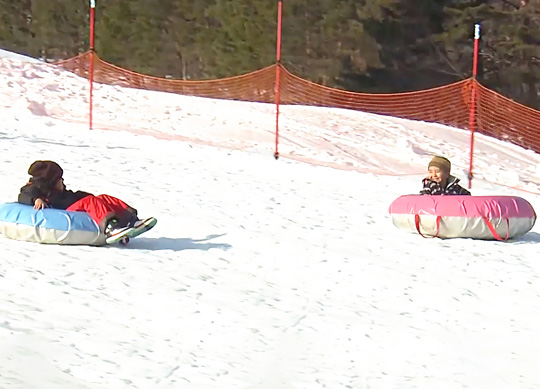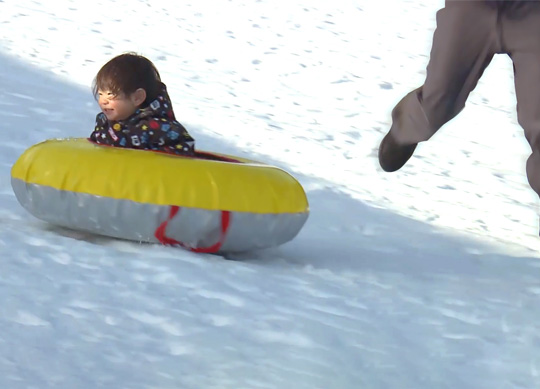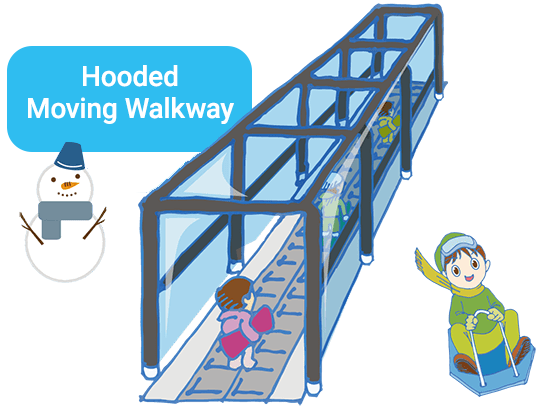 Business Days

Dec 23, 2022 (Fri) - Mar 21, 2023 (Tue)

Business Hours

9:00AM - 4:00PM

Location

Inawshiro Ski Resort, Chuo Slope, in front of Center House Bandai

Fee

The Snow Escalator

Free

Sleds and tubing rental

¥1,000 (tax incl.) for 1-day・Exchangeable
While the Kids' Park is free, guests still need a ticket to enter. Kids' Park tickets can be received free of charge from any ticket office.
With a Kids' Park ticket, you get free access to both the Kids' Park and covered Snow Escalator.
Sled and tube rentals are not included in the Kids' Park ticket. Please purchase a rental ticket if you would like to use our sleds and tubes.
We ask that all guests aged 12 years or younger be accompanied by a parent or guardian.
Elementary school aged guests with a lift pass still need to receive a Kids' Park ticket in order to enter. Kids' Park tickets can be received free of charge from any ticket office.
Personal Break Area (Rental Room)
Located on the 3rd floor of Center House Bandai at Inawashiro Ski Resort's Main Gate, the Personal Break Areas are private rooms you can rent out for the day and use to relax at your leisure. From families and couples to groups of friends, how you use the room is up to you.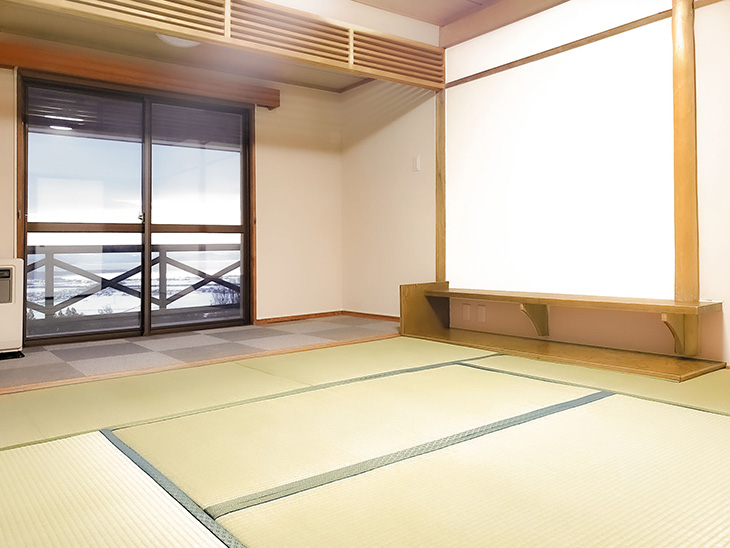 Available Days

Dec 23, 2022 (Fri) - Mar 21, 2023 (Tue)

Total Rooms

24 rooms

Available Hours

8:00AM - 4:30PM

Usage Cost

¥6,000 (tax incl.)

Location

Inawashiro Ski Resort Chuo Slope, Center House Bandai 3rd Floor

Reservations

Reservations can be made online.
*Attention*
Even if you reserve a room for multiple consecutive days, for the safety of our guests the storage of personal belongings outside of business hours is prohibited.
Please be careful not to lose you room key. If you lose your room key, you will be required to pay a ¥10,000 key replacement fee.
About Your Room
After paying, please receive your key from the 2nd Floor ticket center at Center House Bandai.
Please use the priority lane located on the right side of the ticket counter at time of purchase.
Same-day reservations may be available depending on room availability. Please proceed to the priority lane for details.